Les platines d'analyse sur mesure
Comment ces platines vous simplifient-elles votre quotidien ?
Leurs modularités ainsi que leurs simplicités de mise en route vous permettront de gagner du temps pour vos analyses dans les secteurs de l'eau potable, eaux usées, énergie, chimie, pétrole et gaz.
Découvrez ci-dessous les platines d'analyse qui répondent à vos besoins.
Platines eau potable : le suivi de la qualité de l'eau en continu
En usine d'eau potable, l'installation en dérivation de ces platines permet de créer une véritable station d'alerte. Les mesures effectuées vous donnent des valeurs en continu pour surveiller la qualité de l'eau traitée. Soyez également sûr de détecter des éventuelles pollutions accidentelles grâce à des mesures fiables. En sortie de station, la platine regroupe les paramètres permettant de garantir la qualité de l'eau distribuée aux consommateurs. Ces solutions de contrôle analytique en armoires ou en bungalow sont conçues pour garantir une sécurité opérationnelle et une fonctionnalité maximale.
Platines énergie : minimiser les risques de corrosion des circuits eau/vapeur
Ces platines sur mesure sont idéales pour la surveillance des circuits eau et vapeur. Elles sont dotées des instruments les plus performants permettant d'empêcher la corrosion et l'entartrage des équipements. Grâce au suivi en continu de la qualité de l'eau, les temps d'arrêt sont minimisés et la durée de vie des installations prolongée.
Une installation rapide, simple et économique
Les platines d'analyse de l'eau tout comme les panneaux SWAS sont livrés clés en main : les capteurs sont installés et câblés. A réception, il ne vous reste plus qu'à raccorder l'arrivée d'eau à la platine pour une utilisation immédiate sur site. Les coûts de mise en service sont réduits, l'installation sur site simplifiée.
Le suivi en continu de la qualité de l'eau permet une gestion des installations optimisée, ce qui réduit fortement les coûts de maintenance.
Des réalisations personnalisées
De l'analyse de la demande à la mise en service, les projets sont gérés en intégralité par les équipes d'Endress+Hauser. La phase de conception est confiée à une équipe dédiée qui veille au respect de la qualité, des prix et des délais. L'accompagnement de nos clients se fait de l'étude avant-projet, à la fabrication et jusqu'à l'installation sur site. Le support et la formation sont également pris en charge par nos équipes sur tout le territoire.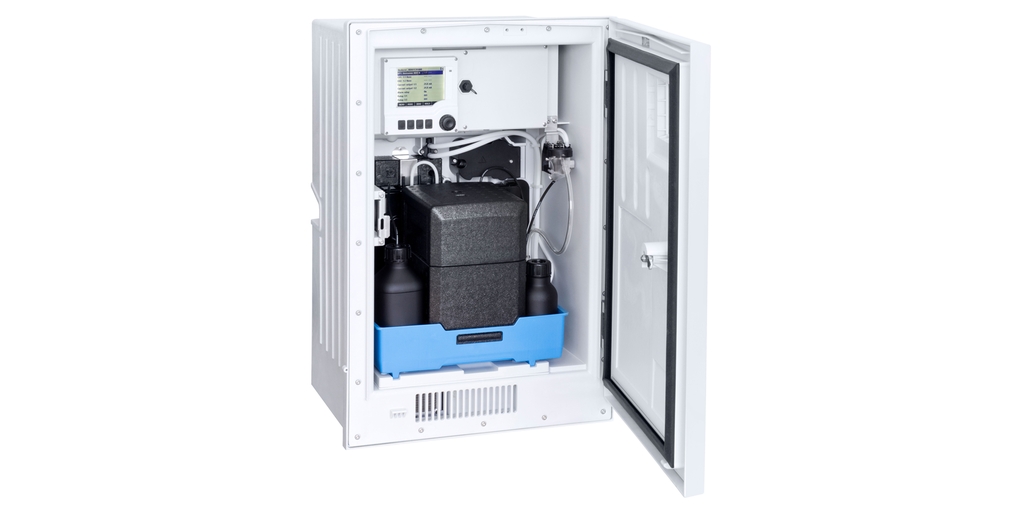 Related offering

Simple products

Easy to select, install and operate
Technical excellence
Simplicity
Standard products

Reliable, robust and low-maintenance
Technical excellence
Simplicity
High-end products

Highly functional and convenient
Technical excellence
Simplicity
Specialized products

Designed for demanding applications
Technical excellence
Simplicity
FLEX selections
Technical excellence
Simplicity

Fundamental selection

Meet your basic measurement needs

Technical excellence

Simplicity

Lean selection

Handle your core processes easily

Technical excellence

Simplicity

Extended selection

Optimize your processes with innovative technologies

Technical excellence

Simplicity

Xpert selection

Master your most challenging applications

Technical excellence

Simplicity
Success stories
The all-round carefree panel

Water Analysis Panels make continuous monitoring of drinking water easy at the water treatment plant in Frasnacht, Switzerland.

Controlled by Liquiline Control

Liquiline Control regulates nitrification and denitrification in the Stadtlohn wastewater treatment plant. The control system ensures compliance with limit values and optimized energy usage.

Controlled by Liquiline Control

The wastewater treatment plant in Stadtlohn (Germany) regulates phosphate removal using the Liquiline Control system. The result: stable outlet values with optimized precipitant consumption.
Water monitoring saves lives

Water is increasingly being considered a valuable product in most countries. Therefore, the acceptance for water wastage is continuously decreasing and the need to control the water quality is rising.